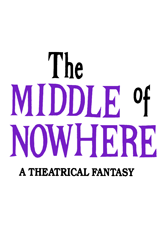 The Middle of Nowhere
The songs of Randy Newman are deftly woven into a contemporary 'minstrel' show with the sociological punch that has made Newman America's foremost musical satirist. Set in 1969, five disparate characters find themselves stranded at a bus depot in a back-water Louisiana town. As the rain pours down, their personas pour forth. There's the station's janitor, the jingoistic salesman and his hitchhiking pick-up, the redneck with a guitar case full of beer, and the Black GI returning from Vietnam. In a succession of stylized vaudevillian set pieces, this show-within-a-show becomes a bittersweet allegory of American pluralism.
Vraag een licentie voor opvoering aan
Kies eerst de juiste instrumentale bezetting, alvorens de offerte aan te vragen.

Instrumentatie: full package (The Middle of Nowhere)

7 Libretto-Vocal
1 Piano-Conductor
1 Reed
1 Electric Guitar
1 Drums
1 Bass
1 Logo Pack
Instrumentatie: piano only (The Middle of Nowhere)

7 Libretto-Vocal
1 Piano-Conductor
1 Logo Pack
PRINCIPALS
1 Woman
4 Men

CHARACTERS
Joe - an old black man. He seems to be the janitor of the depot.
The GI - a handsome black soldier, very intelligent but with a chip on his shoulder.
The Salesman - a middle-aged, Jewish travelling salesman with a robust personality.
The Girl - a young, white, urban, hitchhiker who's good at taking care of herself.
The Redneck - a big, brawny, loud but likeable kind of a guy.