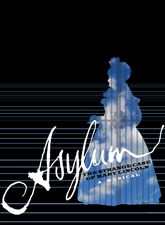 Asylum: The Strange Case of Mary Lincoln
Everyone knows the story of how President Abraham Lincoln died. But what happened afterward? What became of his eccentric wife, First Lady Mary Todd Lincoln, and their son Robert? Though not everyone knows it, the tale of their battle of wills is as thrilling as American history gets. In ASYLUM: THE STRANGE CASE OF MARY LINCOLN, writer June Bingham and composer Carmel Owen explore the dark psychological warfare and unique historical conditions that drove Robert Lincoln to have his mother wrongfully committed to an insane asylum. Imprisoned at a time when women had few rights, Mary must draw on all her strength and cleverness, as well as a few courageous friends and the memory of her husband, to fight the system and set herself free. A haunting character study of a strong-willed woman and a dangerous man, ASYLUM makes history come alive.
Klavieruittreksels en eventuele libretto dienen apart besteld te worden s.v.p. aangeven op het offerteformulier.
Vraag een licentie voor opvoering aan
Kies eerst de juiste instrumentale bezetting, alvorens de offerte aan te vragen.

Instrumentatie: Rehearsal Set (24 Books) 20 – Libretto-Vocal Book 1 – Logo CD 2 – PIANO CONDUCTOR 1 – VIOLIN 1 – CELLO

PRINCIPALS
1 Woman
1 Man

FEATURED
3 Men
2 Women

COMMENTS
In the original production, all characters except Mary acted as the ensemble.

CHARACTERS
Mary Lincoln
Robert Lincoln
Doctor Patterson
Abraham Lincoln
Myra Bradwell
Franc Wilkie
Delia
Ensemble ? In the original production, all characters except Mary acted as the ensemble. ASYLUM may be performed with or without this doubling.