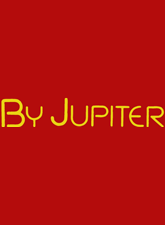 By Jupiter
An army of Greek warriors set off for the land of the Amazons on a mission to capture the Sacred Girdle of Diana, currently flattering the figure of the Queen of the Amazons. Upon their arrival they are dumbfounded to discover that, in this land, the women rule and do battle while the men mind the children and buy new hats. The Greeks are seized and hauled before the female council, who are initially nonplussed by the notion of equality for men. However, over the course of two hilarious acts, a dozen captivating Rodgers & Hart songs, and a meeting of the minds, there's the inevitable meeting of the hearts.
Vraag een licentie voor opvoering aan
Kies eerst de juiste instrumentale bezetting, alvorens de offerte aan te vragen.

Instrumentatie: Orchestration Package (10 Books)

1 – PIANO CONDUCTOR SCORE
1 – REED I (Piccolo, Flute, Clarinet)
1 – REED II (Oboe, Clarinet, Bass Clarinet)
1 – TRUMPET I-II
1 – TROMBONE
2 – PERCUSSION (see list below)
1 – BASS
1 – HARP
1 – PIANO/CELESTA (Piano Conductor Score)
PRINCIPALS
2 Women
2 Men

FEATURED
5 Women
2 Men

ENSEMBLE
Large singing-dancing ensemble with numerous small roles

CHARACTERS
Theseus
Homer
Hercules
Herald
Achilles
Buria
Sergeant
1st Sentry
2nd Sentry
3rd Sentry
Caustica
Heroica
Pomposia
Trumpeters
Hippolyta
Sapiens
Messenger
Antiope
Huntress
A Runner
Penelope
Amazon and Greek Women
Greek Warriors and Amazon Men