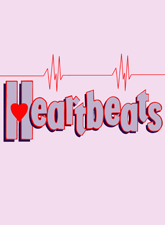 Heartbeats
Annie married Steve on her twentieth birthday- she fell for him the minute they met. Two children and twenty years later, they're still in love…but they've forgotten how to say it. Amanda McBroom, who leapt to the top of the pop charts with the multi-Grammy Award-winning 'The Rose,' has fashioned more than twenty of her songs into a knowing musical portrait of a woman facing her fortieth birthday and twentieth wedding anniversary all in one day. While looking back at her life and wondering if fulfillment hasn't passed her by, this mid-Western housewife is on the verge of discovering a new definition for happiness. Informed by tremendous humor and insight, this contemporary musical contemplates and illuminates the age-old conundrum known as 'self discovery.'
Klavieruittreksels en eventuele libretto dienen apart besteld te worden s.v.p. aangeven op het offerteformulier.
Vraag een licentie voor opvoering aan
Kies eerst de juiste instrumentale bezetting, alvorens de offerte aan te vragen.

Instrumentatie: Orchestration Package (6 Books)

1 – KEYBOARD I/CONDUCTOR SCORE
1 – KEYBOARD II (Synthesizer)
1 – GUITAR (Electric, Acoustic)
1 – BASS (Electric, Acoustic)
1 – DRUMS (Traps)
1 – Errata Sheet
PRINCIPALS
1 Woman
1 Man

FEATURED
2 Women
2 Men

CHARACTERS
Annie - A nice, attractive middle-class woman facing the crisis of her fortieth birthday. She's energetic, smart, relatively happy, and stuck in a marriage that's grinding to a halt.
Steve - Annie's husband, a nice, attractive, totally masculine blue-collar American male in his forties, who is being dragged into a marital crisis he never saw coming.
Woman #1 - Twenty-ish, she plays Annie as a young woman; Jennifer, Annie's daughter, and others.
Woman #2 - She plays Annie's best friend; a salty, no-nonsense, sexy woman from Texas with a good sense of humor, and others.
Man #1 - Twenty-ish, he plays Steve as a young man, and others.
Man #2 - In his late twenties and quite handsome, he plays Annie's son Jeff, the Waiter, and others.