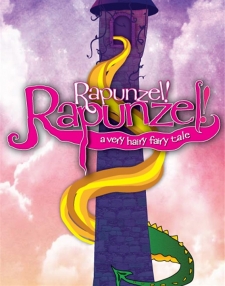 Rapunzel! Rapunzel! A very Hairy Musical (Original)
Visit an enchanted fairy tale land with dragons, a handsome prince, an evil would-be Queen, a really great hair stylist, and that famous princess with the long, long, long hair!
Hold on to your hair and prepare for a brand new magical musical re-telling of the classic fairy tale! On the edge of glory, the evil Lady Za Za determines to rule the kingdom by keeping the beautiful Princess Rapunzel – with the long, long, long hair – trapped in a tower in the deep, dark, dank, dismal, dreary forest. It'll be up to Sir Roderick and his hair stylist friend Edgar (who is on a quest to find the perfect head of hair) to rescue Princess Rapunzel and restore the kingdom – with the help of a slightly neurotic Gypsy Woman – isn't there one in every fairy tale? and a tired, yet witty, old dragon named Socrates – who has lost his poof!
Vraag een licentie voor opvoering aan
Kies eerst de juiste instrumentale bezetting, alvorens de offerte aan te vragen.

Instrumentatie: Piano only (20 libretti)

Piano Only
20 Libretto-Vocal Book
1 Piano-Vocal
1 Guide Vocal Tracks (Digital Download)
1 Accompaniment Tracks (Digital Download)
1 Logo Pack
Principal: 4 Men, 4 Women