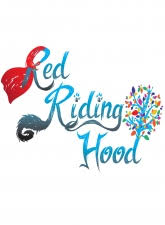 Red Riding Hood
An uplifting story of brave Red who must journey through the forest to reunite her family and save Mother's bakery from closing down. Will she reach Grandma's house in time? Or will the charming Big Bad Wolf distract here from her quest? Join Red on the adventure into the woods, where no one is what they seem!
Suggested Audience Age Range: Ages 4 and Up
Running Time: 1 hour, No Intermission
Vraag een licentie voor opvoering aan
Kies eerst de juiste instrumentale bezetting, alvorens de offerte aan te vragen.

Instrumentatie: Piano only (8 libretti, 8 piano vocal & digital accompaniment tracks)

Piano Only
8 Libretto
8 Piano Vocal
1 Accompaniment Tracks (Digital Download)
1 Logo Pack
PRINCIPALS
3 Women
3 Men

CAST OF CHARACTERS
Little Red
Mother
Father / Wolf
Grandma
William the Woodcutter
Freddie the Parrot

The musical can be performed by a company of 5 or 6, depending on if you choose to cast a separate actor/puppeteer for Freddie the Parrot. In the original production Freddie was voiced by Mother and operated as a hand-held puppet by both Mother and/or Grandma, depending on the scene.

There is also an evil berry bush in the woods, which should be sung by Grandma.