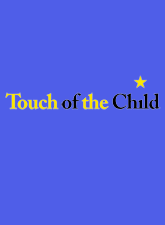 Touch of the Child
The story of Mary and Joseph, chosen to nurture and protect the world's most precious gift, is theatrically extolled in this unique, extremely moving musical. The soaring score, romantic and with more than a little wit, illuminates the wonder and breadth of the Nativity while capturing its simpler, more evasive human aspects as well. Between the musical episodes appears a contemporary narrator who examines our relationship with faith, emphasizing the fragile humanity of all people. Originally conceived by Hollywood and Broadway veteran Max Showalter as a benefit performance, it was lauded by the likes of Mary Martin, Katharine Hepburn, Cole Porter, Ethel Merman, Irene Dunn, Ezra Stone and Richard Rodgers, all of whom believed this extraordinary musical should have a further life. TOUCH OF THE CHILD is a beautifully crafted musical portrayal of a family in which we can all see ourselves.
Vraag een licentie voor opvoering aan
Kies eerst de juiste instrumentale bezetting, alvorens de offerte aan te vragen.

Instrumentatie: full package (Touch of the Child)

18 Libretto-Vocal
1 Keyboard-Vocal
1 Reed
1 Recorder
1 Percussion
1 Harp
1 Cello
1 Digital Logo
Instrumentatie: piano only (Touch of the Child)

18 Libretto-Vocal
1 Keyboard-Vocal
1 Digital Logo
PRINCIPALS
3 Women
7 Men
1 Narrator

ENSEMBLE
Singing ensemble as large as desired (a choir and/or children's choir can be effectively incorporated)

CHARACTERS
Narrator
Joseph
Mary
Zechariah
Elizabeth
Herod
The Three Magi
Simeon
Anna
Troubadour
Townspeople, Philosophers, Innkeepers, and Young Shepherd