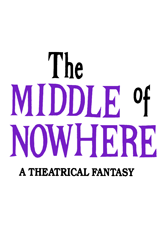 The Middle of Nowhere
The songs of Randy Newman are deftly woven into a contemporary 'minstrel' show with the sociological punch that has made Newman America's foremost musical satirist. Set in 1969, five disparate characters find themselves stranded at a bus depot in a back-water Louisiana town. As the rain pours down, their personas pour forth. There's the station's janitor, the jingoistic salesman and his hitchhiking pick-up, the redneck with a guitar case full of beer, and the Black GI returning from Vietnam. In a succession of stylized vaudevillian set pieces, this show-within-a-show becomes a bittersweet allegory of American pluralism.
Klavieruittreksels en eventuele libretto dienen apart besteld te worden s.v.p. aangeven op het offerteformulier.
Vraag een licentie voor opvoering aan
Kies eerst de juiste instrumentale bezetting, alvorens de offerte aan te vragen.

Instrumentatie: Orchestration Package (5 Books)

1 – PIANO CONDUCTOR SCORE
1 – REED (Clarinet, Tenor Sax)
1 – DRUMS (Trap Set, Wind Chimes, Tambourines, Triangle)
1 – ELECTRIC GUITAR
1 – BASS
PRINCIPALS
1 Woman
4 Men

CHARACTERS
Joe - an old black man. He seems to be the janitor of the depot.
The GI - a handsome black soldier, very intelligent but with a chip on his shoulder.
The Salesman - a middle-aged, Jewish travelling salesman with a robust personality.
The Girl - a young, white, urban, hitchhiker who's good at taking care of herself.
The Redneck - a big, brawny, loud but likeable kind of a guy.