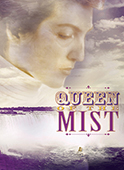 Queen Of The Mist
Based on an astounding and outrageous true story, Anna Edson Taylor, who, in 1901 at the age of 63, set out to be the first woman to shoot Niagara Falls in a barrel of her own design. Navigating both the treacherous Falls and a fickle public with a ravenous appetite for sensationalism, this unconventional heroine vies for her legacy in a world clamoring with swindling managers, assassins, revolutionaries, moralizing family, anarchists and activists. Convinced that there is greatness in her and determined not to live as ordinary, she sets out to battle her fear and tempt her fate. With a soaring score that incorporates turn of the century themes with LaChiusa's signature complexity and insight, QUEEN OF THE MIST is the story of a single great fall, and how one woman risked death so that she could live.
Vraag een licentie voor opvoering aan
Kies eerst de juiste instrumentale bezetting, alvorens de offerte aan te vragen.

Instrumentatie: Queen Of The Mist - Orchestration Package

2 – Keyboard I (Synth)
1 – Keyboard II (Synth)
1 – Reed (Flute, Piccolo, Soprano Sax, Bb Clarinet, Bass Clarinet)
1 – French Horn
1 – Violin
1 – Cello
1 – Bass (Acoustic)
PRINCIPALS
1 Woman

FEATURED
4 Men
2 Women

CHARACTERS
Anna ('Annie') Edson Taylor
Mr. Frank 'Tussy' Russell - Anna's manager
Quintet (two women and three men to play the following:)
Jane - Anna's Sister (Soprano*)
Carrie Nation (Alto*)
A Young Soldier (Mike Taylor) (Tenor*)
Man With His Hand Wrapped In A Handkerchief (Baritone*)
A New Manager (Bass*)

Other roles played by the Quintet: Mr. Mallardo, Mrs. Gumstock, Officer Darling, Panhandlers, a Train Conductor, a Carnival Barker, Blondin, Captain Nissen, Maud Willard, T.J. Preston, Ellen King, Charles Mason Dow, Mr. Rudetsky (a barrel copper), River Man, River Boy, Woman Reporter, a Spectator, A Blonde (Martha Frankenfuhrer), A New Manager, A Stage Manager.

*Vocal breakdown:
Soprano: high g's, h's legit
Alto: high mix to d, some belt
Tenor: high a, b's legit
Baritone: to f
Bass: to low G