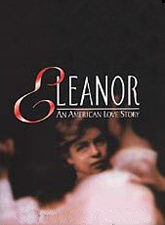 Eleanor – An American Love Story
A hit at regional theaters across America, Eleanor– An American Love Story chronicles the remarkable journey of the shy, insecure aristocrat who was destined to become First Lady of the World. Warmth, humor and insight inform the evolving relationship between young Eleanor and Franklin, their passionate courtship, tumultuous marriage and the courage that eventually lead to Eleanor's emergence as a compelling catalyst for social change. By turns heartwarming and heartbreaking, the lush score, thoughtful lyrics and moving book make Eleanor an uplifting celebration of the American spirit.
For more information, visit EleanorTheMusical.com.
Vraag een licentie voor opvoering aan
Kies eerst de juiste instrumentale bezetting, alvorens de offerte aan te vragen.

Instrumentatie: full package (Eleanor)

1 Piano-Vocal
19 Libretto-Vocal
1 Keyboard 1
1 Keyboard 2 (Conductor)
1 Reed 1
1 Reed 2
1 Trumpet
1 Trombone
1 Bass
1 Drums
1 Logo Pack
Instrumentatie: piano only (Eleanor)

1 Piano-Vocal
19 Libretto-Vocal
1 Logo Pack
PRINCIPALS
1 Woman
1 Man

FEATURED
1 Woman
1 Man

ENSEMBLE
The ensemble can be comprised of 6-12 men and women, plus one girl.

CHARACTERS
Eleanor Roosevelt - ages 18 to 38, a shy woman with a self-deprecating spunk.
Franklin Roosevelt - ages 20 to 40, a charming, patrician, handsome man.
Sara Delano Roosevelt - ages 40 to 60, Franklin's handsome, imperious mother.
Louis Howe - age 40, Franklin's mentor; a small, abrasive former newspaper hound.
Young Eleanor - age 10, plain and shy. Also plays Hester, Young Anna, and Little June Pike.
Young James Roosevelt - age 9. Also plays Poor Son, Pepini and Newsboy.
Alice Roosevelt - Same age as Eleanor. Gorgeous, spoiled, but quick-witted and abrasive.
Theodore Roosevelt - aged 40s to 50s, the President in his prime.
Lucy Mercer - aged 22, attractive and intelligent. Also plays Hot Head's Wife and a Debutante.
Woman One - early 20s, plays Teenage Anna, Pregnant German Woman, Debutante, Cook, and others.
Woman Two - in her 30s, plays June Pike, Chaperone, Debutante, Supervisor, Nurse Nellie, and others.
Man One - in his 30s, plays Elliot Roosevelt, Eleanor's handsome, alcoholic father, and others.
Man Two - in his 20s, plays Teenage James, Train Conductor, a Beau, Junior Pike, and others.
Man Three - in his 30s, plays Hot Head, a Beau, Connell, Senator, Sullivan, and others.
Man Four - an older character, plays Rich Man #2, a father, Simmons, Jackson Pike, and others.